Meet Our High-Quality,
Loyal Pomsky Puppies
King Bandit, Prince Bear and Queen Bella are our 3 royal pups from different parts of the US. Our dogs have a large fenced-in yard to run and play all day and they get leash walked at least twice a day. They are loved and cuddled from day one to make them feel secure and loved. All our pups are socialized with young children, other dogs, and many visitors to ensure that they grow into well-rounded dogs.
Get in touch with us to meet our royals.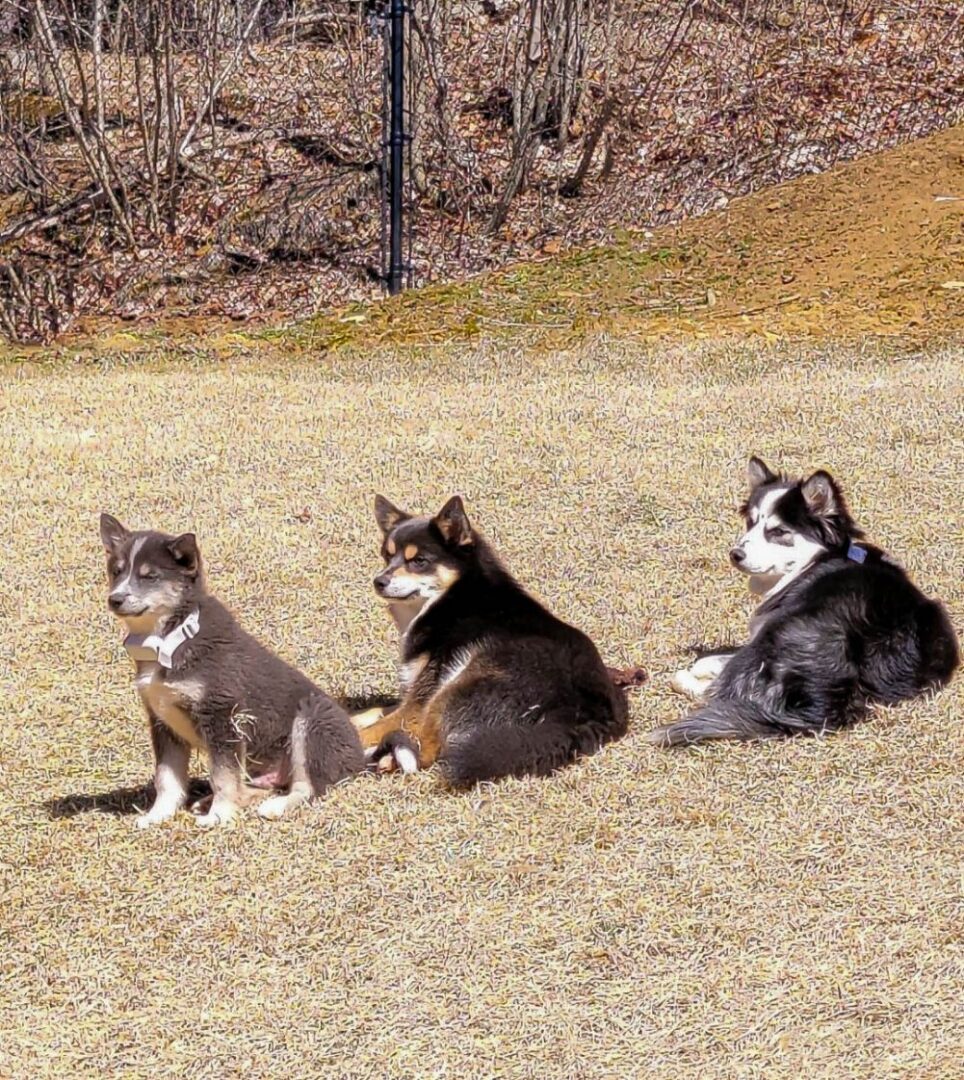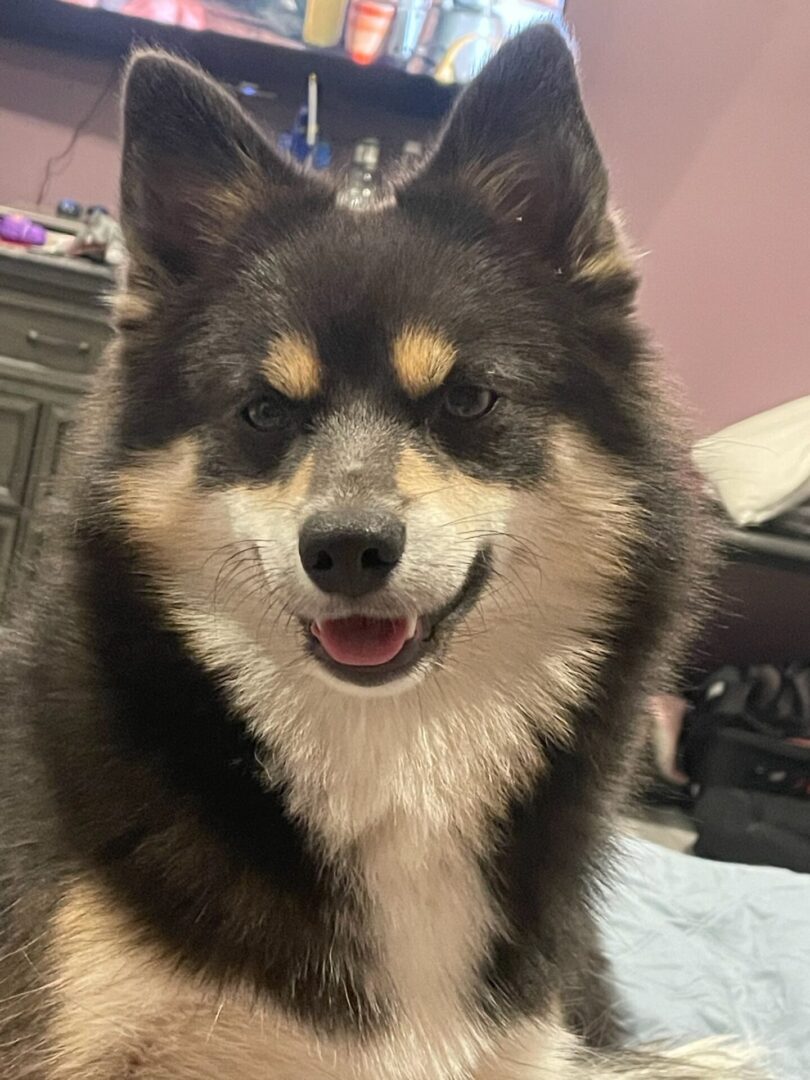 Prince Bear – The Duke
of Tolland County
Bear comes to us from Utah. He is a friendly, kind, smart, disciplined pup who loves to please! He loves treats, puzzles, playing fetch, walks, and running and jumping with his friends. He always looks forward to visitors and when everyone comes home from work! He likes sleeping on the pillows and hanging out with my older labs. Bear has a gorgeous, thick, wooly rare blue coat that is very soft. He has retired from our breeding program due to health reasons.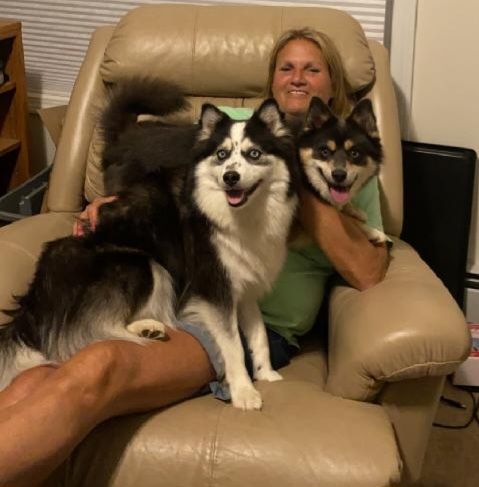 I am Anne-Marie McKinney, the Caretaker of the CT Pomsky Palace. As a teenager I loved dogs! My coworker would travel to dog shows each weekend and I would house sit for her and groom dogs all weekend. She had Afghan Hounds. We whelped many litters together, always during the middle of the night! Later in life I fell in love with Labrador retrievers. I have since then owned 5 and bred my own. As I am getting older, I have moved on to a smaller breed – the Pomsky! Always wanting to have a blue-eyed Husky, this is a wonderful option! You get the Husky look and the smaller more manageable size. In 2023 we will have our first litter! I can't even imagine how I will ever part with these amazing little creatures!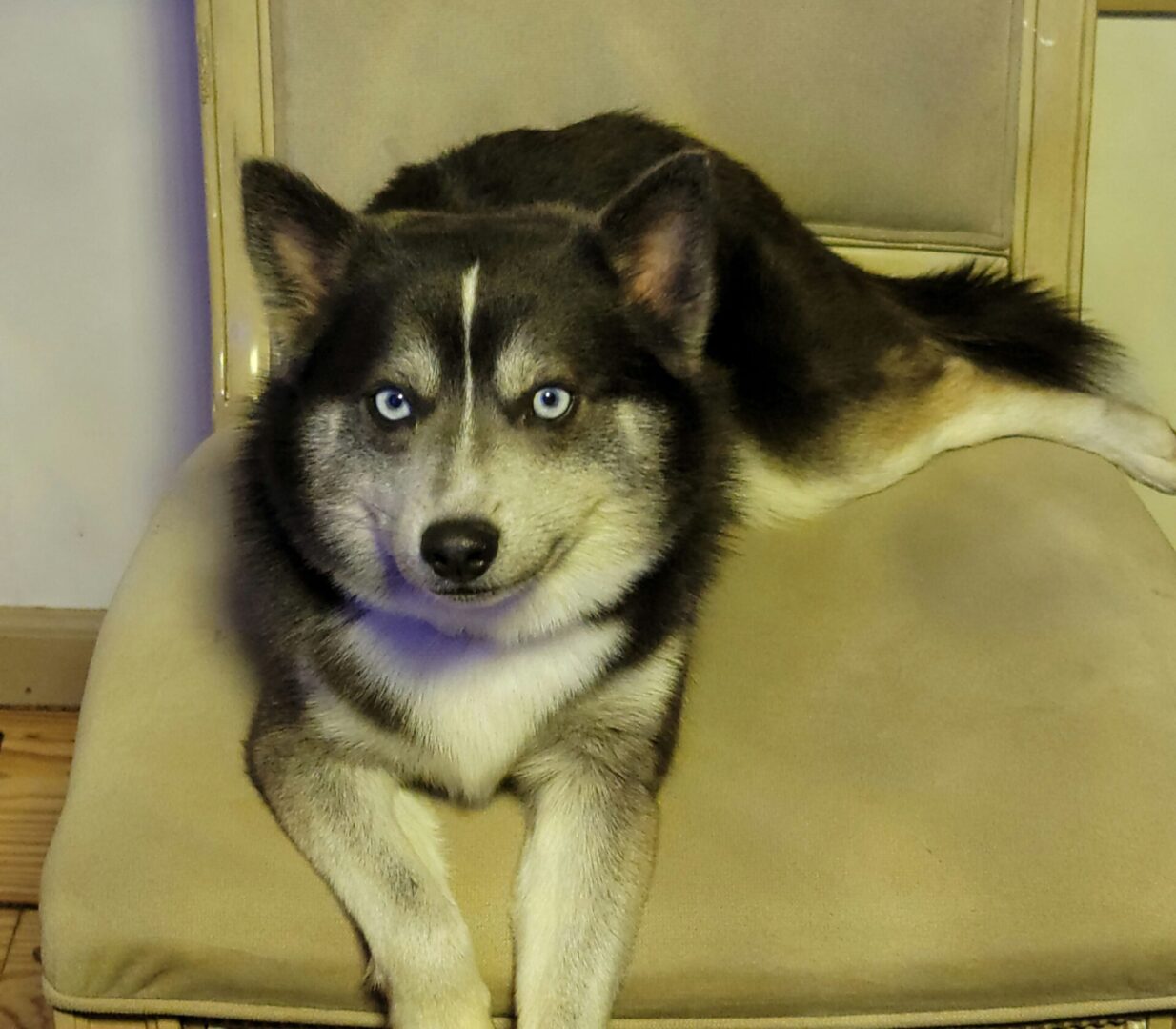 Bandit comes to us from Oklahoma. He has a rare blue coat and piercing blue eyes. He lives up to his name, stealing everyone's toys right out of their mouths. He lies on his back and holds whatever he is chewing on in between his paws. When I come home, he wraps his paws around my arm and tells me what I missed while I was gone. He is very animated, and he loves to play tug of war on his walks with his leash; he loves to chew on his Benebones and antlers. Any new stuffed toy loses a limb by nightfall. He likes to sleep on his back when he naps and sleeps on my feet at night. He loves to run and jump and play. He likes climbing on our rock wall and observing his surroundings. During the summer, he likes to take a quick dip in the pool every morning while I get his breakfast ready. He loves his Queen very much and doesn't like to be separated from her!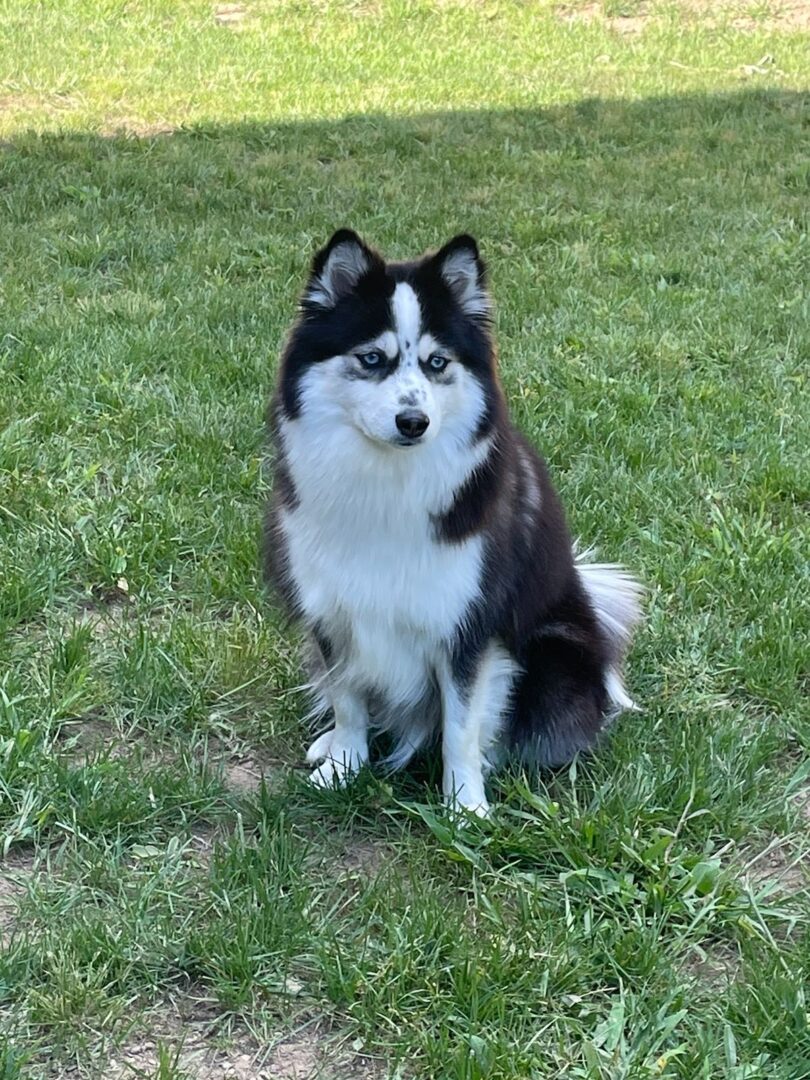 Bella comes to us from Iowa. She has a soft, fluffy fur coat and gorgeous blue eyes. You can lose track of time just sitting there petting her. Such great therapy after a long, hard day! She loves her belly rubbed, squeaking toys, eating or hiding her treats for later, playing fetch, long walks, and snuggling. She is very affectionate and loving and has a big personality. She likes to sleep under the bed. During the day, she hides somewhere to curl up and nap. She is the Queen of the Pack and keeps the boys in their place! She loves swimming in the pool, and in the winter, she loves napping on the pool cover or in a snowbank.